Looking to make a difference this summer?  This West Virginian nonprofit initiative is seeking partners to help feed children in need during school break. Sean O'Grady discusses: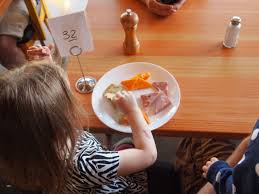 It's safe to say that we won't be enjoying the typical summer in 2021.  With the pandemic still prevalent, it's unlikely that we'll be able to dive into our old activities of yesteryear.  Unfortunately, for many children, summer will be filled with the same issue they face year round:  hunger.
In the United States, more youths rely on school lunch as their primary source of nutrition than many would like to admit…  This problem won't be going away this summer.  That's why the West Virginia Department of Education is hoping to partner with local organizations to feed local children this summer.  Sean O'Grady asks that you please contact the school department directly if you are interested in helping.