Is eating seaweed actually good for you? Incorporating it into your diet has many benefits – it contains vital minerals, iodine to support thyroid health, and is high in fibre and iron.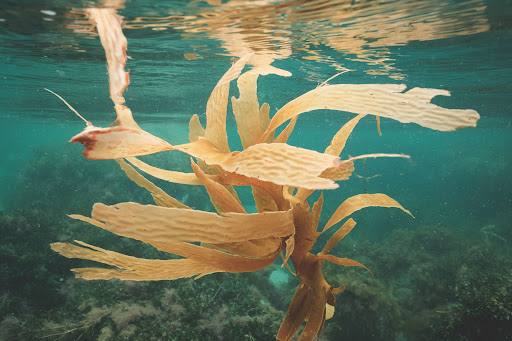 Besides the benefits for personal health and wellness, seaweed is incredibly beneficial to our climate. According to the National Oceanic and Atmospheric Administration, "seaweeds are incredibly efficient at sucking up carbon dioxide" – in fact, kelp absorbs up to five times as much CO2 as plants on land. This crop needs only sunlight and ocean water to grow, making it highly sustainable. It is also "linked to lower rates of cardiovascular disease, type 2 diabetes, obesity, and cancers" according to Cascadia Seaweed, a company that cultivates seaweed in British Columbia. 
Possibly a miracle plant, not only is seaweed beneficial for health and counteracts carbon emissions, it can also be used as biofuel and aids the regeneration of our ocean's ecosystems. With all of these factors, it is no surprise that this industry has taken off in recent years. 
So, eat some seaweed – for yourself and the planet.